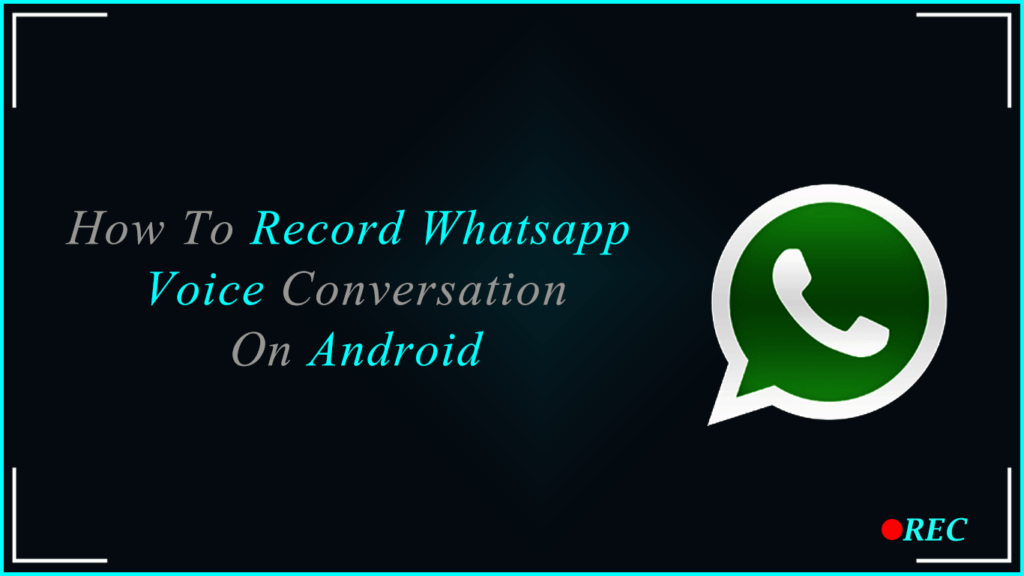 You may find many reasons to keep the records of Whatsapp voice conversation on your Android phone. But Whatsapp doesn't have any native features for voice call recording.
Some model of Infinix, Vivo, etc. can record Whatsapp voice call through its in-built voice recorder though for this you have to tune some of its settings.
On the other hand, most of the smartphones doesn't have this feature. As a result, these smartphone users need to rely on third-party applications to record Whatsapp voice conversations.
This post is about how to record Whatsapp voice call on Android phone with and without third-party applications.
Warning:
Recording any call including Whatsapp voice call without permission may be an offence so make sure you have the permission to do so.
Record Whatsapp Voice Call On Android Without Third-Party Apps:
As I mention earlier, only some phone manufacturers provide inbuilt Whatsapp voice call recorder. So this method works only in these particular Android phones.
To record Whatsapp voice call:
Open Settings on your Android phone.
Scroll down and find "Social Turbo".If you don't find then type the phrase on the search bar located at the top of the Settings widget and search it.
Tap on Social Turbo.

Now you will see a widget like given below.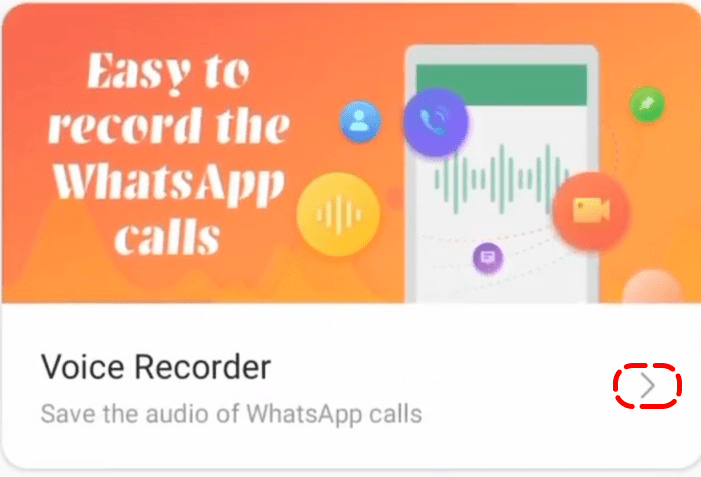 Tap on Voice Recorder.

Enable it by clicking on the button beside Voice recorder.
Now go back to your Whatsapp and make a Whatsapp voice call to anyone.

Sooner, you make Whatsapp voice call a recording toggle will appear on the Whatsapp call widgets.

Tap on the toggle and start recording your Whatsapp voice conversations.
Record Whatsapp Voice Call On Android With Third-Party Apps:
To record Whatsapp voice call on your Android phone using the third-party application we are going to use an Android apps call Cube ACR. So firstly you have to download the apps from the play store or the link given below.
Note: We don't take any responsibility for the credibility of the apps, so use it in your own risk.
>>After downloading the apps install it on your phone then agree with its privacy policy.
>>Now you have to grant four permission those are Storage, Microphone, Phone and Contacts.
>>Tab on "ENABLE OVERLAY" and enable "Allow display over other apps" on your Android phone.

>>Then you have to enable the Accessibility, for this tap on "ENABLE APP CONNECTER" and then head on to More downloaded services and On "Cube ACR App Connector"

>>Now allow Cube ACR to Autostart
>>Tap on WHATSAPP to enable Whatsapp voice call record.
>>Go back and make a voice call to someone, when you do so you will see a recording icon on your screen.
>>Tap on it to record Whatsapp voice call.
>>To see the list of your Whatsapp voice call records open the Cube ACR apps.
That's it about how to record Whatsapp voice call on your Android phone. Hope this article helps you, if please comment yes. Finally, if you know any others way then let me know through our comment section