How To Make Custom WhatsApp Sticker
WhatsApp has been changed a lot since being a part of Facebook. It embraces lots of new features over time to increase the users' satisfaction. Likewise, WhatsApp includes sticker sharing features to make the chit chat more vibrant and dynamic in its updated version 2.18 and above. Though many other Instant Messaging Apps adopt this feature years ago. But WhatsApp sticker sharing features brings up more possibility by allowing its users to create their own stickers.
WhatsApp grant multiple ways to create custom stickers. In fact, it provides a sample app and code for both Android and iOS in the official website so that users can create and submit custom stickers through their own Apps. However, this is not a practical way of creating custom stickers for those who don't have any coding knowledge.
In this post, I will share two methods to make custom WhatsApp stickers using third-party applications on Android.
Also read: How To Make Animated WhatsApp Stickers on Android
Method To Make Custom WhatsApp Sticker:
Here I will provide two methods to make custom WhatsApp stickers for Android, those are given below
Method One:
Here we are going to use Sticker.ly app to make custom WhatsApp sticker. Sticker.ly, one of the popular WhatsApp sticker making app for Android with 50+ million downloads in play store. The extra advantage of using this app is that this app comes with thousands of pre-loaded stickers. So to make your own sticker on Android using Sticker.ly app follow these steps below.
Go to play store and download Sticker.ly then install it on your Android mobile.

Open the app and click on the "plus" sign at the bottom.

Choose and import the photo from your phone gallery. (here you can also import multiple photos and GIF file as well.)

The next step is to Erase the background or unwanted element from the photo.Sticke.ly allows to erase the background either automatically or manually.

Once you are done with this, you will see three option-Adjust, Text and Emoji. Adjust option let you cut out the photo more sharply and if you want to add some text or emoji then you can go for these options.

After completing this step click on the "Next" and then add tag accordingly if you want.

Now click on "Save > + New Pack and name the pack and creator.

Once you have added at least three stickers on a sticker pack, you will be able to tap "Add to WhatsApp". Sooner You will see a confirmation message on screen once it's been added.

Now open WhatsApp, tap the emoji icon > stickers icon at the bottom. Now you will see your new sticker pack as the last one in the list of sticker packs.

To delete a sticker pack, tap the pack > three dots icon on the top-right > Delete.
Also Read: HOW TO RECORD WHATSAPP VOICE CALL ON ANDROID
Method Two: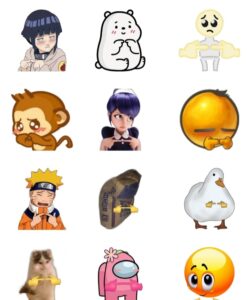 In our second method, we are going to use two Android application to make custom WhatsApp sticker those are "Background Eraser" and "Personal Stickers"
Download these two apps from the play store.

Open "Background Eraser" on your Android mobile and load any photo you want to make a sticker. (You can also scale up and down the brush size and smoothness)

Erase the background accordingly. Background Eraser provides "Auto" "Magic" "Manual" "Repair" and "Zoom" tools for erasing the image background more clearly.

Once you are done with this, tap on Save this image in PNG format.

Now Open "Personal Stickers" app and tap on "Create your new sticker pack"

Tap on the sticker pack and go to "Add Sticker"

Choose the previously saved photo.PNG and tap on load.

Once you have added at least three stickers on a sticker pack, you will be able to tap "Add to WhatsApp".

Now will be able to see your custom sticker in WhatsApp sticker section.
Conclusion:
The aforementioned methods for making custom WhatsApp sticker on Android are almost similar though. But the second method gives you more control while cropping an object from an image. Another thing is that you can only create static stickers using these methods.
Finally, if you know any other way of creating custom WhatsApp sticker then please let me know through our comment section below.